EMDR Therapy by Dr John Campbell-Beattie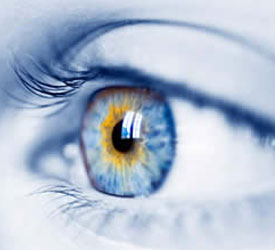 EMDR (Eye Movement Desensitzation & Reprocessing) is a rapid form of therapy that was developed by Dr Francine Shapiro.
EMDR is mainly used to help with symptoms resulting from traumatic events, such as a road accident, a physical attack or violation or the unexpected loss of a loved one. It is most commonly used for post-traumatic stress disorder (PTSD), but increasingly used to address problems such as anxiety, addictions, grief and anger.
EMDR is a way of allowing the mind to process information quickly and fully, leading to lasting change, fuller confidence and peace of mind.
Why Choose Dr John Campbell-Beattie for your EMDR Therapy
I am an accredited EMDR Consultant. I have found EMDR therapy to be ideal for many situations and in particular for areas where people may feel 'stuck ' e.g. after a sudden trauma. This is because past experiences have not been adequately processed in the brain. Frequent symptoms/side effects include re-living the event, anxiety, fear or losing confidence. For instance, regaining confidence for driving again after an accident, or to face the future more confidently after abuse or a violent incident.
A member of BPS is a UKCP registered Psychotherapist and a member of the European Association for Psychotherapy also EMDR UK & I, BABCP and BACP.
I invite you to take time to read the contents of this website. If then you think I can be of help please either email or call me
The reality is that a simple phone call could be the start of a life changing experience.